,
,

,

,

,

,

,

,

,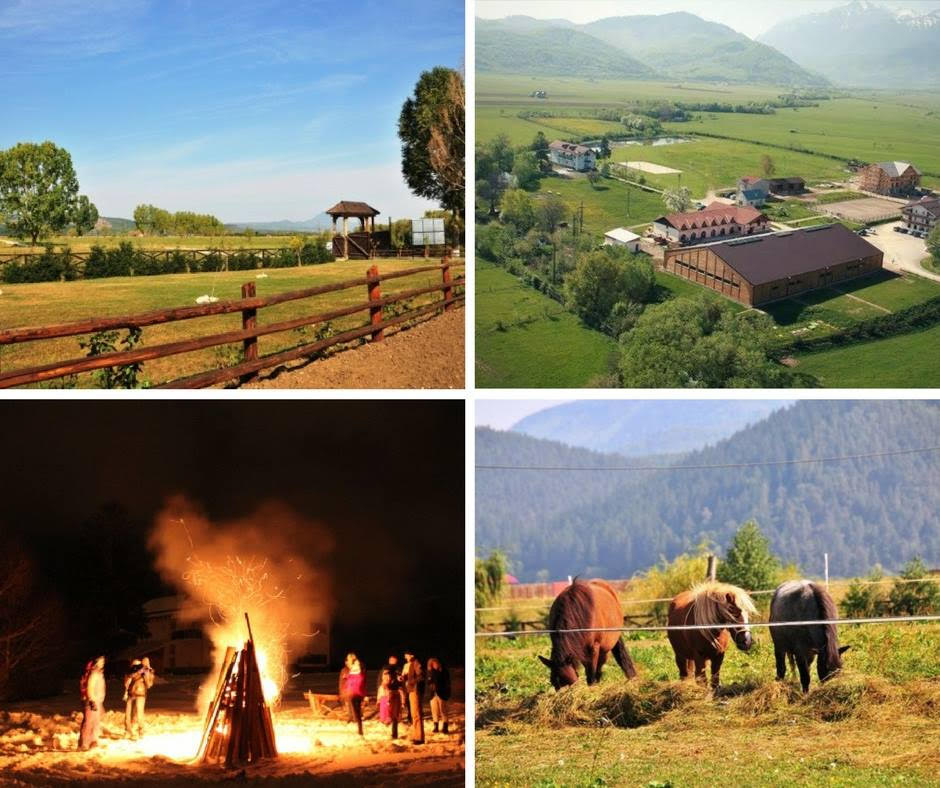 Proposal's Value (EUR): 3500000
Proposal Description:
We offer for sale a tourist complex that stretches over an area of ​​over 80,000 sqm and enjoys a wonderful view over the Bucegi Mountains, Piatra Craiului and Postavarul – an ideal place to escape from the urban agglomeration.
The area on which the tourist complex is located is crossed by flowing water, it has no close neighbors and it is fenced and guarded 24h out of 24. The tourist complex, together with these areas, opens an interesting touristic potential, both summer and winter, as well as the integration of the city where the objective is located, in the Brasov County tourism development strategies and projects, allowed its development as a tourist services provider.
The complex consists of several different locations as follows:
Villa D + B + S + M having an area of ​​approx. 450 sqm with 9 accommodation rooms, 3 star category, plus facilities: reception, hallways, bathrooms, ladder, sauna, dining room, etc., fully furnished and equipped.

Pensiune B + GF + E with a usable area of approx. 1000 sqm, with 22 accommodation rooms, 3 star category, plus dependencies: offices, hall, staircase, kitchen, dining room, offices, technical spaces, fully equipped and furnished

Pension – Hotel P + E + 2M, an area of ​​1500 sqm, structured in 34 rooms and suites, classified as 3 stars, plus the afferent annexes, fully furnished and equipped. New building, 2012;

3-room wooden cottage, currently used as a service home by the staff serving the guesthouse;

Restaurant tower, with a usable area of ​​approx. 210 square meters and a capacity of 160 seats

Multifunctional hall ideal for conferences, team buildings, etc., with an area of ​​550 square meters and a capacity of 400 seats

Bar and Restaurant with a capacity of 70 seats;

An area of ​​approx. 600 sqm, with 11 cabinets, garages, warehouse, forage storage, etc. The fence is equipped with 19 horses: Dutch frisian and pure Spanish blood

Manej outdoors and manej covered with an area of ​​about 2000 sqm,

Three lakes, of which 2 artificial populated with trout and one naturally populated with carp and cara, totaling a surface of 3100 sqm and a filling volume of about 4300 cubic meters;

Wastewater treatment plants, water wells, electric power, etc.
The business for sale has been operating since 2008, it has 32 employees and had a turnover on the year 2018 of about 550,000 Euro.
The number of benefits and services offered by this activity brought clients from international companies such as Delaco, Universum, Medlife, Karcher, Selgros, Go Travel, Tehnodent Poka, C & A Fashion, Phillip Moris, Eurotabere , Deea Travel, Sis Travel, Anchor Travel, Diagnostic MRI, B & B, FRSB, Coral Tour, etc.
Sale reasons: the owner is involved in other businesses and does not have the time to manage this one.
Potential investors interested in this business are kindly requested to contact us by email at [email protected], by phone at 021.56.66.77 or directly and quickly through the on-line form.

The Interest:
Sell the Business
Financial Details:

You need to be logged-in to see the financials and other important details (Previous Year Turnover, Year of Establishment, Number of Employees, available budget, package of shares available)
Assets:

You need to be logged-in to see the Assets & Liabilities related to this business proposal

Liabilities:
Last Update on: 03/06/19 by And… …
---
INTERESTED TO FIND OUT ALL DETAILS and COMMUNICATE YOUR INTEREST?
Register for Free in a minute and get in touch directly with the Listing Owner
OR, if you already have an account, please Log-in with your Username and Password in order to unlock all the Proposal's details and communicate your interest:
---
Propuneri si Parteneri de Afaceri potriviti Solicitarii de mai sus: