DATA: 5 October 2020 – 9 October 2020
TARA/ORAS: /

FOND-EX International Foundry Fair will take place between 5 – 9 October 2020 in Brno, Czech Republic.
FOND-EX International Foundry Fair is another of the traditional events held at Brno Exhibition Centre. It has been taking place here since 1972, and nowadays it is the third biggest specialised foundry trade fair in the world, and surely the most important one in the Central European market region. In year 2018, 55 companies from 10 countries participated, of which almost one half were from abroad.
FOND-EX is a place where foundry and modelling professionals from all over the region come to explore new machines and equipment and learn about advanced technologies and materials. This position implies a high share of international participants.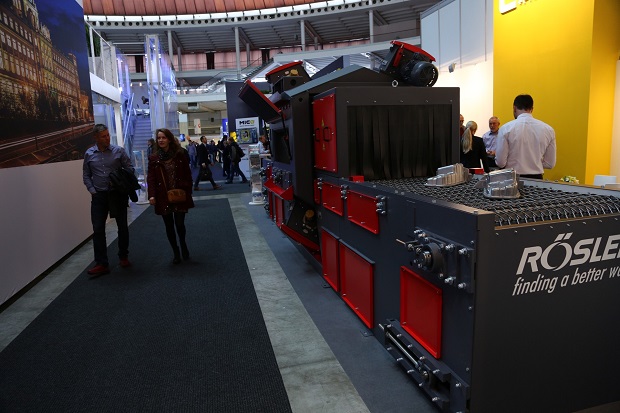 Focus:
Charge raw materials for foundries
Equipment of melting plants
Refractory materials
Technical gases for foundry industry
Pattern making equipment
Materials for moulding and core mixtures
Equipment for treatment of sand and core mixtures
Runner and gate technology
Equipment of moulding shops and core shops
Foundry melting and holding furnaces
Casting machines and equipment, accessories
Equipment and aids for casting knock-out from moulds
Equipment and accessories for finishing raw castings
Equipment and materials for welding, cutting and repairs of castings
Equipment and materials for treatment and machining of castings
Air conditioning for foundries
Transport and storage equipment for the foundry industry
Robots, manipulators, handling equipment and their accessories for the foundry industry
Control and regulation technology for the foundry industry
Measuring and testing technology for the foundry industry
Computer equipment, control, calculations, simulation
Environment protection and waste disposal in the foundry industry waste
Castings
Research, services, institutions, literature for foundry industry
Here you will find all the organizational details, including prices for servicesFOND-EX 2020
For more information about the participation at the Brno trade fairs, feel free to contact us through email at [email protected] or by phone at +4021.266.56.77

The Romanian Business Exchange is the official representative of BVV Trade Fairs Brno – Czech Republic, for the Romanian market!
---
---
VEZI MAI MULTE EVENIMENTE