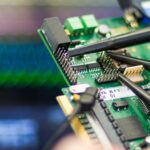 Proposal's Value (EUR): 0
Proposal Description:
Since 1993 we have been a Czech company performing its own research and high quality manufacturing. We can boast many years of experience and have successfully implemented a large number of projects not only for major domestic clients but also for customers in more than 40 countries throughout the world.
RETIA, a.s.
The uniqueness of RETIA lies in the extensive expertise of our employees who are able to resolve complex tasks in all areas of the Company business.
Our company is member of industrial group CZECHOSLOVAK GROUP and its division CSG Aerospace.
Today we have our own modern research and production facility with the technical equipment used for development, production and testing.
We would not have achieved our success without the loyal and enthusiastic employees who have been involved in the Company development year after year.
We have been able to achieve great results
Quality is our primary criterion. Very successful radar and surface-to-air missile system modernisation projects bring many benefits to our clients including extended service life, considerable financial savings and reduced operational costs. At the same time, we develop customised command and control systems, new radars, recording systems, UWB localisation systems and communication systems. An important achievement has been our participation on the delivery and implementation of 3D radar type MADR for the Czech Republic.
—
The company is exploring the Romanian market.
Interested parties are invited to send their presentation and interest to the Romanian Business Exchange in order get an invitation to the Romanian – Czech Business Exchange and schedule an online video meeting with RETIA representative.
The Interest:
Sell Goods / Services
Find Distributor / Representative
Strategic Partnership : , ,
Financial Details:

You need to be logged-in to see the financials and other important details (Previous Year Turnover, Year of Establishment, Number of Employees, available budget, package of shares available)
Assets:

You need to be logged-in to see the Assets & Liabilities related to this business proposal

Liabilities:

You need to be logged-in to see the Business Proposal Presentations and Videos
Listing ID: 58043
Listing date: 29 April 2021
Updated on: 7 May 2021 by And… …
---
ARE YOU INTERESTED TO FIND OUT MORE DETAILS AND GET IN CONTACT WITH THE LISTING OWNER?
Quickly create your free account:
or, if you already have an account, log-in with your username and password:
---
SIMILAR
BUSINESS OPPORTUNITIES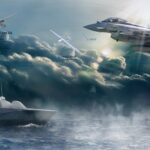 ERA is Czech leading company in multilateration, multistatic surveillance, and reconnaissance technology. We develop, manufacture and implement mis…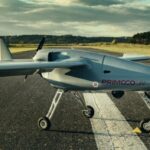 Primoco UAV SE produces medium-sized, fully autonomous unmanned aerial vehicles (UAVs) and provides related air services. Primoco UAV One 150: MTOW…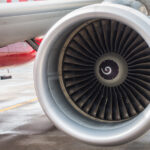 PBS brand is well known globally for high-quality industrial and engineering production with an impressive history of over 200 years in the field.<…
One of the platforms is specialized in the legal field and the second is a generalist one.
The specialized platform in the legal field was l…