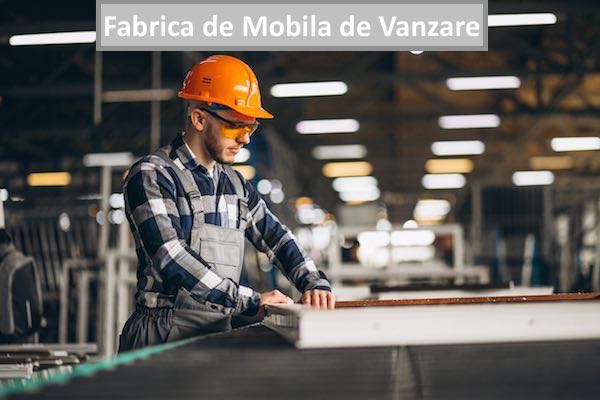 Proposal's Value (EUR): 650000
Proposal Description:
The furniture factory for sale, is owned by a profitable Romanian company with an uninterrupted activity of almost 30 years in the field of wood processing and furniture production in Romania. The whole production of the factory is exported to international traditional customers.
The sale options of the business are:
Joint-venture / Association (minority package)
Full sale
The intention of the actual owner to attract a new business partner (minority package sale) is determined by the new potential opportunities for business development, however due to the age reasons, the actual owner is also open to sell the business in full.
The Romanian company for sale is located in [Transylvania] – the center of the country, with immediate access to the A1 highway and 180 km from the western border of Romania.
The furniture production company for sale has a portfolio of stable and consolidated international clients in the nearly 30 years of activity and business cooperation.
The previous years turnover was in the range of: 1,600,000 – 2,000,000 Euro / year.
Company assets:
Land property = 8,000 sqm
Additional land concessioned until 2047 = 19,000 sqm
Production halls [H = 6 m] = 2500 sqm
Storage facilities = 1300 sqm
Administrative / Office spaces = 150 sqm
Specific production equipment and timber dryers, centralized exhaust, wood waste heating [sawdust]
Loading / unloading ramps
Number of employees: 45 loyal staff with good experience.
This company producing furniture for sale is eligible to access non-refundable funds.
With an investment of about 300,000 Euros, it is possible to double the production capacity.
This company for sale in Romania never had and does not currently have debts to the state or to the suppliers of materials or services!
In the case of full takeover, the owner is willing to assist the buyer / investor for a reasonable period of time for taking over the business and continuity.
Other information:
The company is operating for almost 30 years
Turnover / 2018 = 1,508,400 Euro
Profit = 78,140 Euro
Costs / concession area = 688 Euro / year
The company's products are sold exclusively in EU countries.
There are no loans or other debts.
Business analysis:
[+] stable business opportunity with good perspectives, well controlled and managed, based on a good experience, having the opportunity to develop by attracting non-refundable funds from EU financing available lines.
[+] The base of existing customers is secured and loyal for many years, on export
[-] ensuring [recruitment] of the labor force, limited own funds for investments.
The owner is open both for minority sale o full sale of the business.
Interested parties for this partnership / business opportunity for sale, are invited to write to us by email at [email protected] or directly through the form.
The Interest:
Vanzare Afacere
Sell Real Estate
Financial Details:

You need to be logged-in to see the financials and other important details (Previous Year Turnover, Year of Establishment, Number of Employees, available budget, package of shares available)
Assets:

You need to be logged-in to see the Assets & Liabilities related to this business proposal

Liabilities:

You need to be logged-in to see the Business Proposal Presentations and Videos
Listing date: 19 September 2019
Updated on: 8 December 2020 by And… …
---
ARE YOU INTERESTED TO FIND OUT MORE DETAILS AND GET IN CONTACT WITH THE LISTING OWNER?
Quickly create your free account:
or, if you already have an account, log-in with your username and password:
---
SIMILAR
BUSINESS OPPORTUNITIES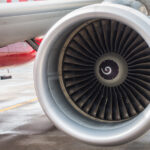 PBS brand is well known globally for high-quality industrial and engineering production with an impressive history of over 200 years in the field.<…
The company was establish…
The owner of this fashion company is looking for a business partner / investor for the development and diversification of the business. The company…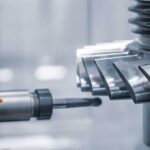 The romanian company for sale started its activity in 2011, as a family business, through a European project, with a total value of 600,000 Euros, …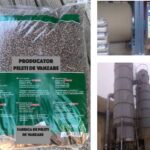 The pellet factory for sale has been operating since 2015 in a rented space consisting of 4 production halls, where the two production lines are lo…