Proposal's Value (EUR): 150000
Proposal Description:
The owner of this fashion company is looking for a business partner / investor for the development and diversification of the business. The company is the exclusive representative for Romania of two world brands of wedding dresses – important internationally and already established on the Romanian market through them.
The business (family business) has been operating for over 8 years and is located in a well known and central area of Bucharest, which also includes a presentation showroom. The space is rented, recently refurbished according to a modern design in line with the represented international brands. The rental contract is in good condition, ensures the stability of the business and allows its development in the respective location.
The wedding dresses are imported, being from the quality-price ratio, in the medium-high quality class related to the Romanian market.
The products sold are: wedding dresses, jewelry and accessories.
The development potential in the same format completed with the sale through the online store, would imply the diversification of the product range with evening dresses, shoes but also with men's clothing items.
The business is on an upward trend, even during the pandemic, the owners continued their business development plan and they already started the actions to open a new location in another important city of Romania, Timisoara. The inauguration will take place at the beginning of 2021.
An important role in the success of the business is played both by the international brands of wedding dresses sold, and by the growth of the brand on the local market through seriousness, professionalism, quality vs. price.
Currently, the business operates with 5 employees and the annual turnover is about 500,000 Euros, with a profit margin between 25-30%.
The main request of the current owner is an investment of 150,000 Euros to sell the shares (the percentages will be negotiated). The total exit option is not excluded with potential investors interested in taking over all or part of the business – including the majority stake.
Interested parties in this business opportunity are invited to communicate their intention through phone 0040212665677 or by email [email protected], and you will be contacted by an RBE Connect business broker.
The Interest:
Vanzare Afacere
Strategic Partnership : , , Business Growth
Financial Details:

You need to be logged-in to see the financials and other important details (Previous Year Turnover, Year of Establishment, Number of Employees, available budget, package of shares available)
Assets:

You need to be logged-in to see the Assets & Liabilities related to this business proposal

Liabilities:

You need to be logged-in to see the Business Proposal Presentations and Videos
Listing ID: 54123
Listing date: 10 December 2020
Updated on: 21 December 2020 by And… …
---
ARE YOU INTERESTED TO FIND OUT MORE DETAILS AND GET IN CONTACT WITH THE LISTING OWNER?
Quickly create your free account:
or, if you already have an account, log-in with your username and password:
---
SIMILAR
BUSINESS OPPORTUNITIES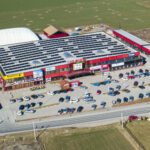 Proprietatea este situată lângă drumul principal E578 de la Gheorgheni spre Toplița, în imediata apropiere a două zo…
The company was establish…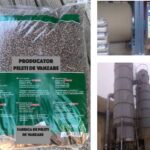 The pellet factory for sale has been operating since 2015 in a rented space consisting of 4 production halls, where the two production lines are lo…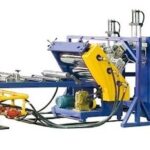 The factory for sale is located in the industrial area of ​​Craiova, on a land with an area of ​​964 sqm. The Gf + 1 produ…