Proposal's Value (EUR): 100.000
Proposal Description:
The factory for sale is located in the industrial area of ​​Craiova, on a land with an area of ​​964 sqm. The Gf + 1 production hall has a built area of ​​565 sqm.
This business for sale is mainly composed of two glass production lines: plastic and paper, both of which can use biodegradable materials as raw material.
The production / thermoforming line of plastic products for sale is fully automatic, able to produce any product based on the technological flow of thermoforming from various types of materials PP, PE, PS, HIPS, including biodegradable granules / flakes: glasses, lids, packaging for medicines, casseroles, etc.
Capacity: 24,000 pcs / hour (including biodegradable / compostable)
The production line / thermoforming produced, is composed of:
– sheetextruder with a film transformation capacity of 350 kg of granules, flakes, etc;
– thermoforming machine with two molds for included glasses of 7 and 6 oz;
– cup stacker;
– curling cup machine (treats electrostatically and makes the lip of the glasses to work in vending machines)
– automatic packaging line in PE foil;
The production line has all the auxiliary equipment (cooling tower and water pumping / recirculation, chiller, compressors, recipe mixers, auto-loaders, crusher and waste recycling circuit).
The line is almost new, operating for a total of 8 months since its commissioning in 2016.
The production was sold both on the domestic market and for export.
The production line of paper cups for sale, has a production capacity of min. 3600 glasses / hour and has the following equipment:
– molds for 6 and 8 oz with adaptability for 7 and 9 oz
– the line includes all auxiliary equipment and is capable of making 75 glasses per minute;
– 4-color flexo printer and die cutter are still sealed;
– the glasses format machine is practically new, only operating for a few months.
Those really interested in purchasing the factory will be provided with all the technical specifications of the equipment as well as the business models / business plans. The seller can assist the buyer in taking over, putting into operation and restarting the business both from a technical and commercial point of view.
The factory was put into operation in 2016, and operated for several months in 2016 and 8 months in 2018.
The factory is currently in preservation.
The company holding the assets is in insolvency proceedings. Both the hall and the equipment together with the goodwill can be capitalized in the insolvency procedure.
Price: 450,000 Euro + VAT
The sale of assets can also be done separately: hall 200,000 Euro + VAT and respectively the equipment 250,000 Euro + VAT
The parties interested in this sale business are invited to communicate their intention through the contact form or email [email protected], phone 0212665677.
The Interest:
Vanzare Afacere
Sell other kind of Assets & Liabilities
Equipments and Machineries
Financial Details:

You need to be logged-in to see the financials and other important details (Previous Year Turnover, Year of Establishment, Number of Employees, available budget, package of shares available)
Assets:

You need to be logged-in to see the Assets & Liabilities related to this business proposal

Liabilities:
Listing ID: 51781
Listing date: 29 June 2020
Updated on: 26 October 2020 by Val… …
---
ARE YOU INTERESTED TO FIND OUT MORE DETAILS AND GET IN CONTACT WITH THE LISTING OWNER?
Quickly create your free account:
or, if you already have an account, log-in with your username and password:
---
SIMILAR
BUSINESS OPPORTUNITIES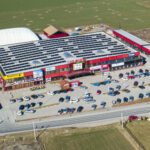 Proprietatea este situată lângă drumul principal E578 de la Gheorgheni spre Toplița, în imediata apropiere a două zo…
The company was establish…
The owner of this fashion company is looking for a business partner / investor for the development and diversification of the business. The company…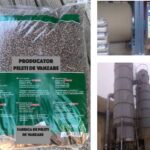 The pellet factory for sale has been operating since 2015 in a rented space consisting of 4 production halls, where the two production lines are lo…