Proposal's Value (EUR): 600000
Proposal Description:
The company was established 15 years ago and grew organically as a family business. The growth continued also during pandemic crise in 2020.
The business is operated from a lease premise of 70sq.m in Bucharest, with 3 employees, and realize an annual turnover of Eur 1,250,000 with a profit of Eur 135,000.
This business has a big development potential, even with small investments. The growth is possible by adding new products categories, creating new marketing online campaigns with quite small investments as well as by developing a sales team to develop the offline sales channels (architects and plumbers).
A fresh and professional management view could boost the company's performance and move it from a family business to the next level.
During the last 5 years, the company increased its performance by four times from about 300,000 Euro in turnover registered in 2016 to Eur 1,250,000 this year.
The platform is built on PrestaShop which offers large flexibility that allows even to the non-IT persons to upgrade it, make design changes and operate it. Due to its long presence on the internet, the domain is very well indexed in Google and assure an important organic traffic reflected in the business profitability.
The owner has interest for other business, but is available to support the new owner for a reasonable period of time and assure a full transfer of the business.
Interested buyers / investors are invited to communicate their intention by email confidential@rbe.ro or phone +40212665677.

The Interest:
Vanzare Afacere
Financial Details:

You need to be logged-in to see the financials and other important details (Previous Year Turnover, Year of Establishment, Number of Employees, available budget, package of shares available)
Assets:

You need to be logged-in to see the Assets & Liabilities related to this business proposal

Liabilities:

You need to be logged-in to see the Business Proposal Presentations and Videos
Listing ID: 54129
Listing date: 10 December 2020
Updated on: 6 May 2021 by And… …
---
ARE YOU INTERESTED TO FIND OUT MORE DETAILS AND GET IN CONTACT WITH THE LISTING OWNER?
Quickly create your free account:
or, if you already have an account, log-in with your username and password:
---
SIMILAR
BUSINESS OPPORTUNITIES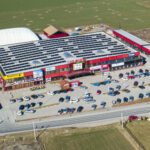 Proprietatea este situată lângă drumul principal E578 de la Gheorgheni spre Toplița, în imediata apropiere a două zo…
The owner of this fashion company is looking for a business partner / investor for the development and diversification of the business. The company…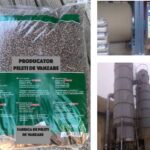 The pellet factory for sale has been operating since 2015 in a rented space consisting of 4 production halls, where the two production lines are lo…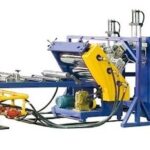 The factory for sale is located in the industrial area of ​​Craiova, on a land with an area of ​​964 sqm. The Gf + 1 produ…