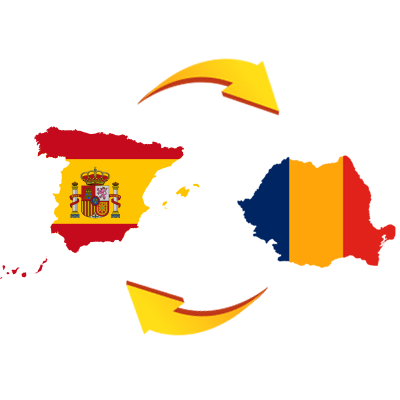 ROMANIAN

–

SPANISH
BUSINESS EXCHANGE
Spanish businesses to Romania
Romanian businesses to Spain
We are working 365 days / year to match Romanian and Spanish business people!
Launching event took place on the 25th of May 2021, as per the below agenda
---
10:30 – 11:00 (Romanian time)  -> Participants' registration
11:00 – 11:15  -> Short introductory speeches (open for public)
Valentin PREDA – CEO, Romanian Business Exchange
Iulia SCHNECKER – Minister Counsellor – Embassy of Romania to Spain – Business opportunities for Romanian companies, in Spain
11:15 – 13:00  ->  Concrete business proposal presentations (open for public)
Sorin Preda – CEO, GLOBAL VISION – Romania – The business potential offered to Spanish companies by the Constanta Logistic and Industrial Park interested to produse or store products in Constanta Harbour
Alberto Villar Ferrer – International Development Director, Servicio Movil – Spania: the partnership for Romania – logistic and digital services for medical industry in Romania
Radu Niculaita- Country Director, Servicio Movil: Innovative Solutions for Medical Logistics and Document Management
Alexandru LAZAR –  Lawyer member of the Barcelona Bar, IntLaw Abogados Partner; Professor of Law, Romanian Honorary Consul in Illes Balears;
Romanian Business Exchange: Business Opportunities Presentations
Make your free account in order to have access to the exclusive Spanish Business Day in Romania registration page.
If you already have an account, please Login here with your username and password:
REQUEST INVITATION to the ROMANIAN – SPANISH BUSINESS EXCHANGE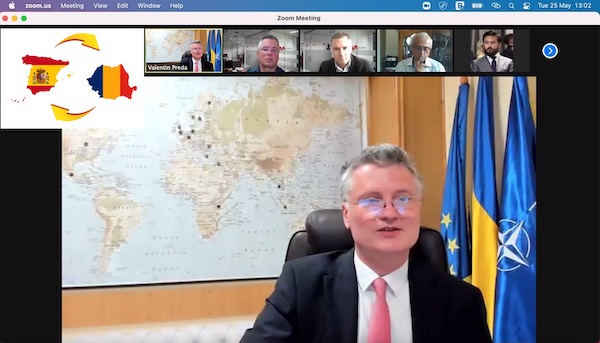 What are the benefits:
Promoting your business proposal among business executives and decision makers from the other country, for the whole 2021 year. Communicate your business request in a professional environment, and engage in the race to find the right partners;
Professional support to prepare the proposal presentation;
Business Partner search and pre-qualification;
Quality private video online business meetings, held within an unique format (only with selected business partners, business profiles and interest are pre-agreed before the meeting);
Build your relevant network of contacts to internationalise your business;
Get perfect international visibility and brand awareness, in the frame of the Business Diplomacy program.
Our matchmaking activities run all year long and you benefit from our human assistance.
HOW IT

WORKS
ROMANIAN – SPANISH BUSINESS EXCHANGE
YOU CAN TRUST ON OUR PROFESSIONAL BUSINESS SUPPORT ALL YEAR LONG!
After you list your business request, we can already search on our database and propose you some Romanian / Spanish  prospective business partners.
GET IN CONTACT WITH US: +40212665677 ; [email protected]
Launching event: Romanian – Spanish Business Exchange Day: 25th of May 2021
Online conference & B2B matchmaking sessions
– a Business Diplomacy online event, organised by the Romanian Business Exchange and Diplomacy360  –
Domains and topics of interest:
Health, Logistics, Digitalisation, Industrial Production, EU Funds, Renewable Energy, Agriculture, Distribution
Audience
Officials, Ambassadors, Business Owners & Executives, International experts and business organization's representatives from Romania and Spain
Business Opportunities from Romania, dedicated to Spanish partners:
---

Constanta Logistic & Industrial Park is located on 100 hectares land in the immediate vicinity of Constanta Harbor and...

---

The Romanian company for sale has a tradition of over 60 years in the production of prefabricated concrete components...

---

The romanian company for sale started its activity in 2011, as a family business, through a European project, with...
More Business and Investment Opportunities in Romania
---

The company was established 15 years ago and grew organically as a family business. The growth continued also during...
YOU NEED TO BE LOGGED IN TO PROMOTE YOUR BUSINESS OPPORTUNITIES AT THE ROMANIAN – SPANISH BUSINESS EXCHANGE
We can provide through our business partners, support and advice on accessing and management of the non-reimbursable financing projects, with extensive experience in getting EU funds, government funds and other types of grants available for Romania.
European Union Funds available in Romania for a large variety of activities: infrastructure development, digitalisation, industrial development, startups, IT&C, research and development, human resources / education, environment.
***
State aid schemes for foreign investors in Romania
Do you represent a
Spanish

company looking to do business in

Romania

?
Would you be interested to work with us? We can support you to find trustworthy business opportunities and partners in Romania.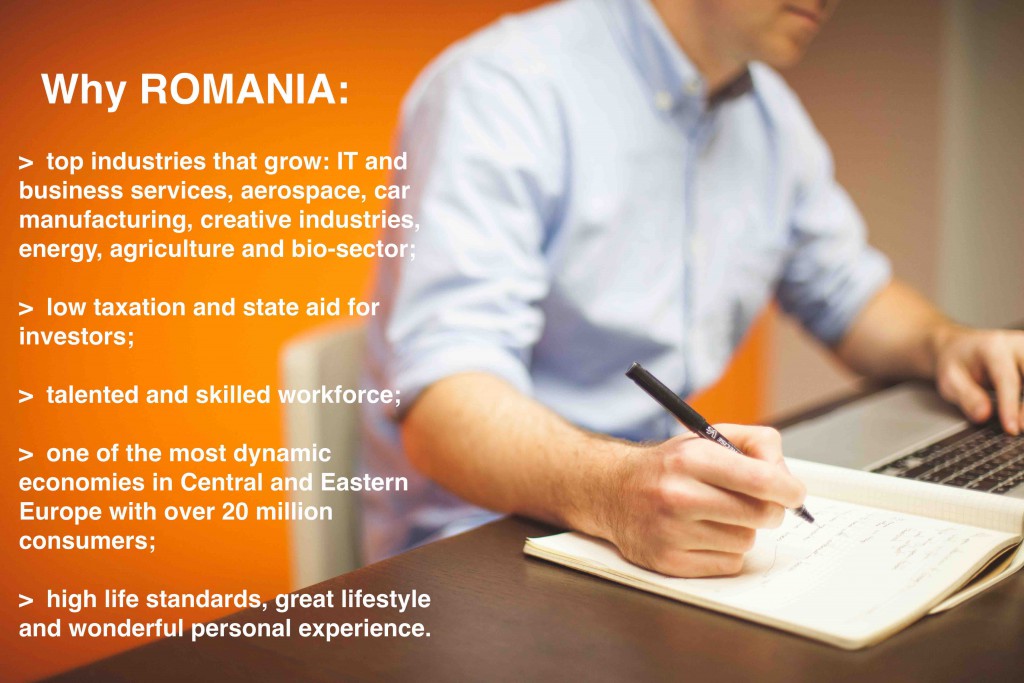 Do you represent a
Romanian

company looking to do business in

Spain

?
We can support you to find trustworthy business opportunities and partners in Spain.
Doing Business in Spain - TBC
Get in

contact

with us:
T: +4 0212665677
A: 51 Primaverii Av, District 1, Bucharest – ROMANIA