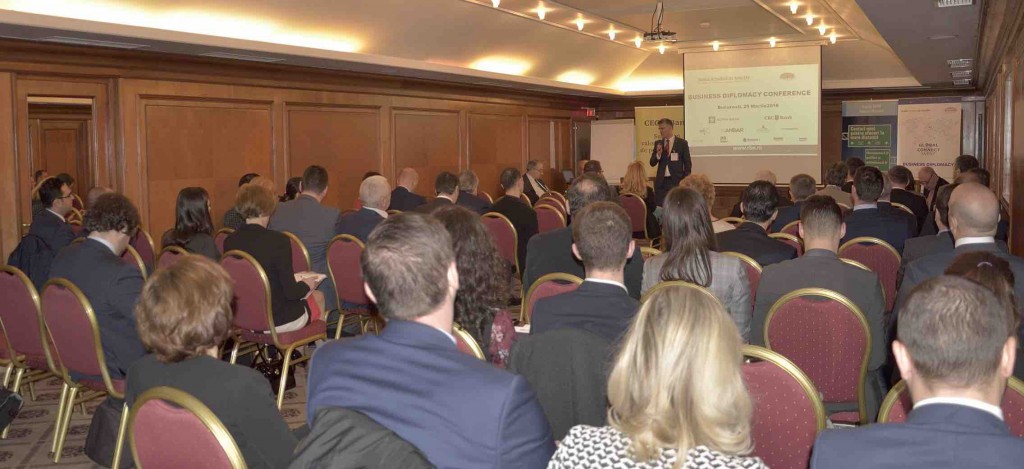 The Romanian Business Exchange, in partnership with ANEIR, organized on the 29th of March at the Grand Continental Hotel in Bucharest, the first Business Diplomacy Conference in Romania .
Top decision makers in banks and multinational companies, entrepreneurs and businessmen, executives responsible for international relations, Business Development, HR, PR, Public Affairs and Communication in various national&international organizations and last but not the least foreign diplomats accredited to Romania, attended this great Business Diplomacy conference in Romania organized under the motto: "In the 21st century, every one is a diplomat, or they are outside the debate",
The conference participants appreciated the utility of this new concept in their work, encouraging The Romanian Business Exchange to continue the development of the Business Diplomacy Program in Romania through workshops and applied trainings to be organized with international experts with proven experience in business internationalization, opening of new markets, but also identifying and addressing geopolitical risks.
In the era of fast business globalisation, fight for clients and new markets, the business executives need to find new methods and techniques to succeed.
The business paradigms are changing very quickly and the business environment is volatile and unpredictable. These evolutions create both threats and opportunities.
Companies need to develop their own capabilities to analyse and manage these geopolitical factors to mitigate risks and seize opportunities. They must also develop the resilience within the company to ensure the continuity of its operations despite the impact of the inevitable geopolitical shocks generated by the unpredictability of the international system. This requires both a deeper understanding of that system and the development of rich networks of information and influence among the stakeholders, governmental and non-governmental, who shape the company's risk environment.
The invited speakers, disclosed to the participants during this first Business Diplomacy Conference in Romania , how the specific methods and techniques used by the Diplomats exclusively to negotiate and deal with the State issues, are now being used by successful international business people and companies to achieve their business goals, address the risks and resolve their problems.
Business Diplomacy Conference in Romania
***
The ROMANIAN BUSINESS EXCHANGE is an innovative business matchmaking platform, providing market entry services, market research, and professional business intermediary and advisory services in Romania.
We assist business owners, companies and investors with: mergers & acquisitions, financing, joint-ventures, business valuation, corporate restructuring and business development.
Event partners: CEC Bank, Alpha Bank, RBE Connect, Global Vision, ANBAR, ANEIR si United Business Agency.
Media partners: Wall-Street.ro , PRbox.ro , Manager.ro , BusinessCover.ro, Manager Express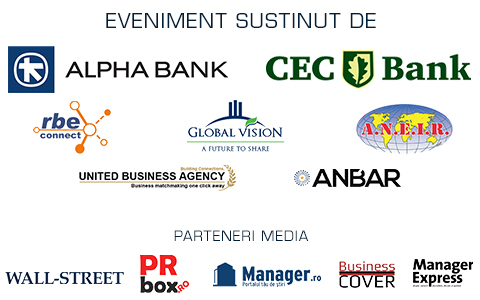 —
SOME OF THE PARTICIPANTS