Data
23/04/2015
All Day
Locatia
SUAEE Building
Categorii
BACKGROUND of the SHANGHAI FUNDING CONFERENCE 2015 3rd Cross border Mergers and Acquisition and Hi Tech Investment Summit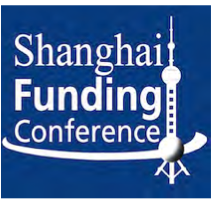 After the great success of the 2013 and 2014 Shanghai Funding Conference, the co-organizers SUAEE (Shanghai United Assets and Equity Exchange), CAPE (China Association of Private Equity), Bexuco (2013 winner of the China M&A Advisory Award by CMAA), Bird & Bird (Award winning International law firm) and the RHB Banking Group are delighted to announcethe 3rd Cross-border M&A and Hi-tech Investment Conference, April 23, 2015 in Shanghai.
Backed by popular demand, and with an updated 2015 agenda, the SHANGHAI FUNDING CONFERENCE 2015 3rd Cross border Mergers and Acquisition and Hi Tech Investment Summit will once again bring together an exceptional faculty of top business executives, who will provide the most up- to-date review of complex issues that arise in cross-border M&A. The conference will be attended by representatives of leading Chinese and multinational companies, across industries such as pharmaceutical, consumer goods, high technology, renewable energy, manufacturing, real estate, financial services. Expert speakers will discuss the latest deal-making trends, investment opportunities, and strategies for mitigating risks and liabilities in the target companies. Participants are virtually guaranteed to gain insight on the specific challenges affecting your company, transactions and industry.
The conference will share the most recent and valuable trends, insights, discuss possible investment strategies and will review the latest M&A opportunities (exclusively selected for the Conference) from Germany, Europe and other parts of the world.
The conference will be held for the first time in close cooperation with the China Association of Private Equity (CAPE) and the Shanghai United Assets and Equity Exchange (SUAEE) and will be dedicated to their large member community of leading Chinese companies.
Attending the Conference will help to:
! Understand the different types of growth capital and strategies that are essentials of Cross-border M&A
! Meet international and domestic funding and M&A experts
! Explore the latest investment environment, policies and opportunities in Europe and other parts of the world ! Forge new Alliances
China's overseas investments have rapidly increased over the last few years as Chinese companies expand into new markets while also seeking to develop advanced technology, brand names and natural resources. The Shanghai Funding Conference will bring together over 150 of the leading International and Chinese enterprises to provide an insight into accessing a number of financing platforms and share the most recent M&A opportunities.
WHAT MAKES THIS EVENT BETTER AND MORE VALUABLE?
The 2015 conference will be for the first time a closed-door (invitation only) event for top companies that are SUAEE members, CAPE members or Clients (Executive and decision maker from leading Chinese firms seeking overseas investments). No other Cross- border M&A conference in China unites so many companies seeking international investment.
2015 CONFERENCE CONCEPT & OUTLINE
The 2015 Shanghai Funding Conference will be hosted under the motto of M&A_2.0, figuring on the evolution of the Chinese Cross-border M&A. During the past five years, it could be observed that the M&A process was gradually developing away from its roots of institutional mergers and acquisitions and leading to more privately backed M&A's. Drivers for this trend were further liberalization of markets, SOE reforms, government support especially for outbound M&A generally increasing direct investment activities of large financial institutions, market-driven industry consolidation, increasing sophistication of Chinese buyers and recovering equity capital markets.
The conference, panel discussions and networking event uniting more than 150 representatives of the leading Chinese enterprises, will offer to Strategic Partners and Sponsor a direct contact to leading firms, who have an interest in international capital and investment markets. The Shanghai Funding Conference is aimed to provide an insight into accessing a number of international financing platforms to assist Chinese companies in their International investment plans. The Conference will introduce an interesting and diverse mix of international and domestic leading financial and M&A institutions to advise Chinese enterprises to foster and forge mutual business growth.
The Conference is designed to significantly improve the prospects for businesses seeking Cross-border M&A advice and Capital for investment, and will also provide exciting networking opportunities. With a wide variety of expert speakers, delegates will be able to developing an understanding of the different types of growth capital, meet funding experts and businesses that have recently raised investment. The conference will have simultaneous translation in Chinese and English.
WHO WILL ATTEND
More than 150 Delegates from the leading Chinese International business community from Shanghai and other main cities will attend this conference and Investment Summit, including: CEO, CFO, President, Managing Director, Finance Director, Tax/Legal Counsel, VP of M&A and Strategic Development, Director/Manager of Business Development, Director/Manager of Strategic Investment from: Automotive, Mining, Energy, Power & Resources ! Pharmaceutical & Chemical, High Tech & Telecom, Machinery & Equipment, Energy Conservation, Environment Protection, Manufacturing & International Trade, F&B, FMCG & Retail, Banking & Financial Service, Legal, Accounting, Auditing & Consultancy
The delegates that will join the 2015 Shanghai Funding Conference are high-level representatives of Chinese Industrial and service companies, which are members of SUAEE, CAPE or customers of Bexuco. The conference is almost fully booked and we strongly advise you to contact us in order to secure your personal invitation for the last available seats. Due to the limited availability of remaining seats, we can only accept one representative from each Company. The final Invitation may be subject to a waiting list.
Rezervari
Bookings are closed for this event.