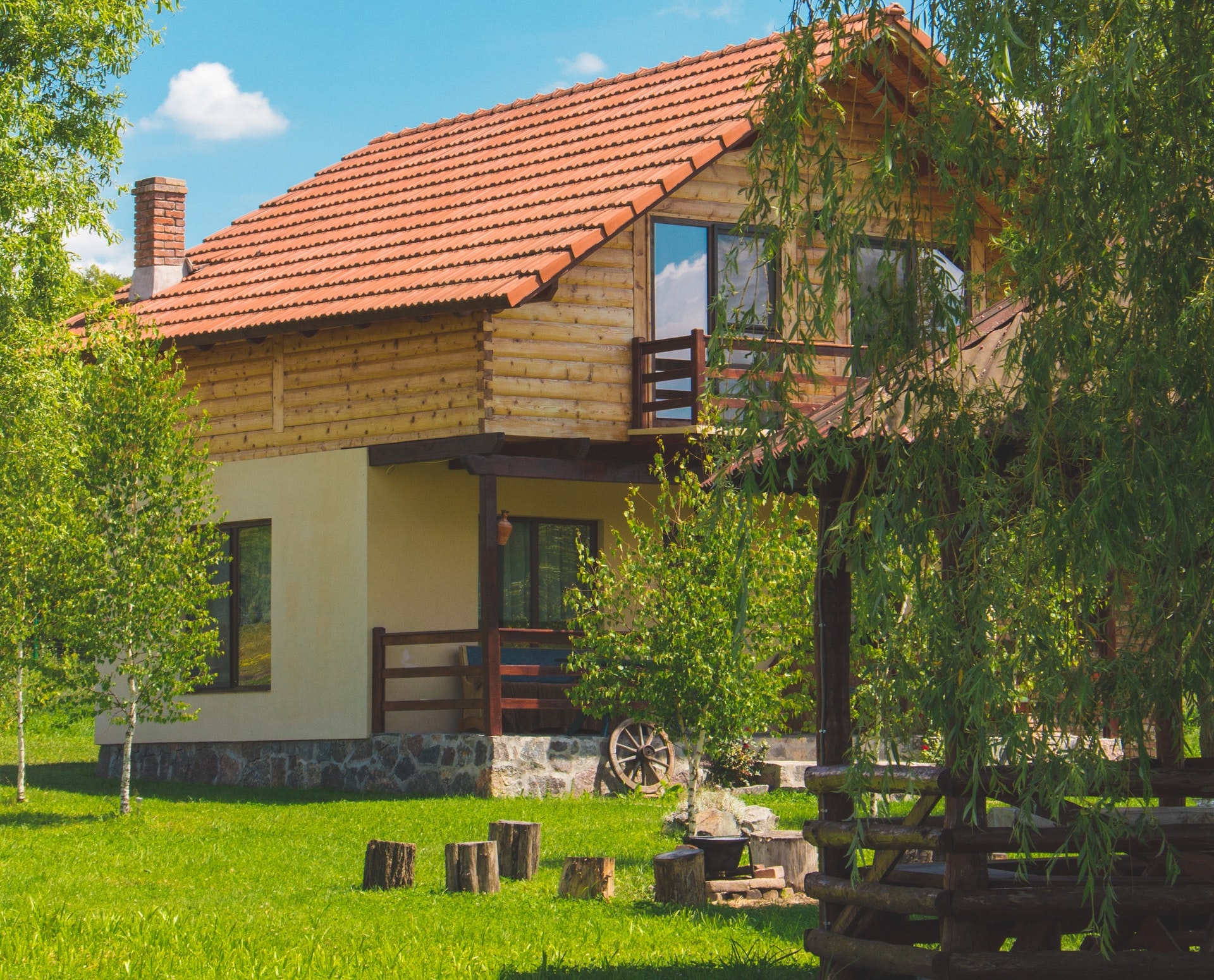 Proposal's Value (EUR): 250.000
Proposal Description:
The elderly care center is licensed by the Ministry of Labor and has been functional for about 3 years.
The building in which the care center operates is with an area of 210 sqm, and is located on a plot of land with an area of 3600 sqm. In addition to the land of 3600 sqm, the center also has an area of 600 sqm for parking lots and other annexes.
The care center operates in a select area of one of the representative cities in the center-north of Romania, and currently has a capacity of 14 beds with the possibility of extension.
The building has 3 bathrooms, 1 kitchen, 6 accommodation rooms, storage spaces, and an equipped laundry, personal bathroom, outdoor terrace, orchard, technical garage, paved car parking, with the possibility of extension.
The courtyard is paved and the terrace concreted.
Existing utilities: Gas, Electricity, Water, Sewerage, Cable TV/ Internet.
The building has a water heating system both on Gas and with Buderus solar panels.
The business has obtained the following License and Authorizations:
CPV Functioning Licienta Ministry of Labor
ISU Operating AUTHORIZATION
Other approvals and authorizations necessary for the operation
The elderly care center for sale is fully equipped with the specific equipment necessary for the operation: care beds with remote control electric control, remote-controlled electric cranes, anti-beds, chairs and specific armchairs all brought from import.
The kitchen is fully equipped: dishwasher, stainless steel refrigerator, electric oven and hob, microwave.
The center has a stock of specific materials and equipment, for a possible extension to a capacity of 35-40 beds.
The reason for the sale is represented by the fact that the owners of the business have commitments to other businesses and do not have time to deal with it.
The business for sale is functional and profitable, and currently has an employment rate of 100% generating an annual gross income of 45000 Euro (571200 RON), with an annual profit rate of approximative 37.8%
The asking price for the turn-key business, along with all the assets is 250,000 euros. The balance sheets can be presented up-to-date.
We mention that the business is fully functional. The owners require confidentiality.
Interested parties to buy this business are invited to communicate their intention through the contact form or by email [email protected], telephone 0212665677
The Interest:
Sell the Business
Sell Real Estate
Financial Details:

You need to be logged-in to see the financials and other important details (Previous Year Turnover, Year of Establishment, Number of Employees, available budget, package of shares available)
Assets:

You need to be logged-in to see the Assets & Liabilities related to this business proposal

Liabilities:

You need to be logged-in to see the Business Proposal Presentations and Videos
Listing date: 29 November 2021
Updated on: 13 December 2021 by Val… …
---
ARE YOU INTERESTED TO FIND OUT MORE DETAILS AND GET IN CONTACT WITH THE LISTING OWNER?
Quickly create your free account:
or, if you already have an account, log-in with your username and password:
---
SIMILAR
BUSINESS OPPORTUNITIES
I sell a turnkey business, in operation, processing and marketing organic vegetable products, …