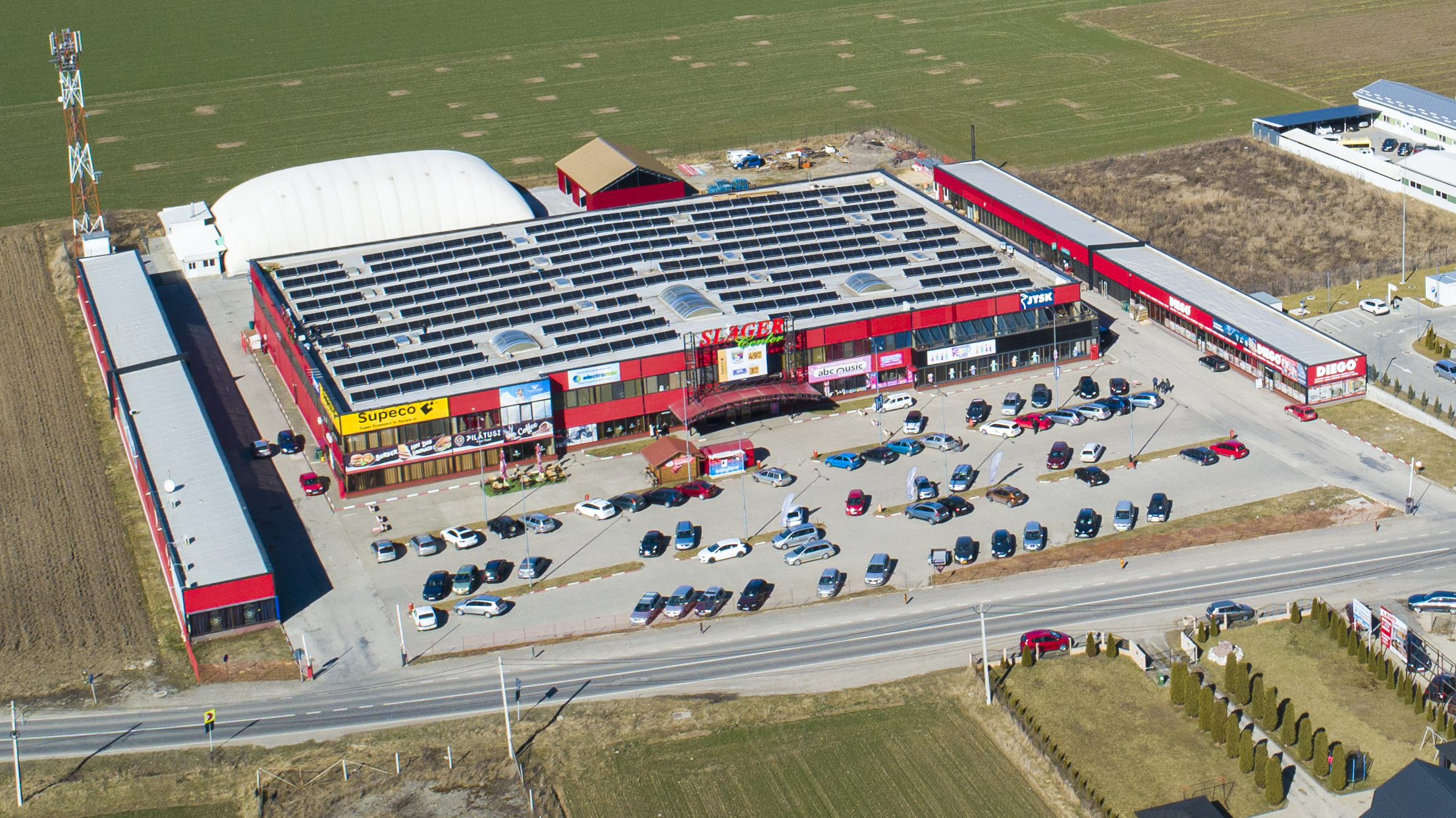 Proposal's Value (EUR): 4700000
Proposal Description:
Proprietatea este situată lângă drumul principal E578 de la Gheorgheni spre Toplița, în imediata apropiere a două zone rezidențiale.
La doar 6 km de acest capăt al Gheorgheniului, este în faza de executare  autostrada A8 Est-Vest, care face legătura între Cluj-Napoca și Moldova (Iași).
Finalizarea acestui tronson de autostradă este planificată pentru 2024-25.
Gheorgheni este un oraș cu o populație de 18.000 de locuitori.
Există comune mari pe o rază de 6-15 km, precum Joseni, Suseni, Ciumani, Lazarea, Remetea, Ditro, Voslobeni etc.
Astfel, aglomerația centrului comercial are o populație de cca. 42.000 de oameni.
Gheorgheni este orașul central al zonei turistice a Lacului Rosu  și Cheile Bicazului, unde într-o zonă mai extinsă se mai găsesc Lacul Ursu  din Sovata, Salinele din Praid, precum și Baie Tusnad, Lacul Sfânta Ana, Baie Balvanyos. , Izvoru Mureșului și Baie Borsec.
În această zonă, activitătile de afaceri dominante pentru populație sunt serviciile de turism, cu pensiuni, pârtii de schi și activități de agrement pe tot parcursul anului.
Astfel, în sezonul turistic, numărul persoanelor din aglomerația Gheorgheni crește cu 10-50.000 de persoane.
Imobilul este situat pe o suprafata de 16.100 mp.
Este dotat cu o infrastructură completă.
Suprafața de 6687 mp este asfaltată și pavată, pe care se afla trei clădiri.
Pe partea de vest este o galerie de 894 m2.
Suprafața construită a clădirii principale din centru: 5.015 m2, suprafață utilă: 6.020 m2
778 m2 galerie pe latura de est
Este vorba despre o suprafață construită totală de 6.687 m2, ceea ce înseamnă o suprafață construită de 41,53% pe terenul de 16.100 m2.
Toate cele trei clădiri sunt construcții monobloc.
Numărul de chiriași pe termen lung din centrul comercial este de 23, inclusiv:
Supeco (Supermarket Carrefour Cash&Carry)
JYSK – Magazin de mobila si design interior
DIEGO – comercializare covoare și podele
FB lines Muzica – angrosist instrumente muzicale
Pilatus – restaurant, bowling, salon de biliard
White Angel – salon de rochii de mireasa
Electro-Mix – magazin de electrocasnice
Kiddo vision – parc de joaca pentru copii, firma organizatoare de evenimente pentru copii
Clădiri
Suprafața totală închiriabilă (suprafete de circulatie , scări, toalete scazute din suprafața utilă) în clădiri: 6.912 m2
Din aceasta, în prezent în contract de închiriere activă: 6.637 m2
Suprafata totala inca disponibila spre inchiriere in cladiri: 275 m2
Curtea
Suprafata totala inchiriabila in curte: 525 m2
Din aceasta, în prezent în contract de închiriere activă: 177 m2
Suprafata disponibila inca spre inchiriere in curte: 348 m2
Sustenabilitate: Pe acoperișul clădirii funcționează un sistem  solar de 235 kW/oră.
Parcul a fost pus în funcțiune în mai 2023.
Consumul anual de energie electrică al întregului complex este de 511.000 de kilowați
Parcul solar produce 230.000 de kilowați anual
Nici în imediata apropiere și nici în cercul mai larg nu există un concurent care să ofere divertisment pe lângă cumpărături.
Sláger domină piața din Gheorgheni și raza sa de 90 km.
The Interest:
Vanzare Afacere
Sell Real Estate
Financial Details:

You need to be logged-in to see the financials and other important details (Previous Year Turnover, Year of Establishment, Number of Employees, available budget, package of shares available)
Assets:

You need to be logged-in to see the Assets & Liabilities related to this business proposal

Liabilities:

You need to be logged-in to see the Business Proposal Presentations and Videos
Listing ID: 65831
Listing date: 22 July 2023
Updated on: 23 July 2023 by Edi… …
---
ARE YOU INTERESTED TO FIND OUT MORE DETAILS AND GET IN CONTACT WITH THE LISTING OWNER?
Quickly create your free account:
or, if you already have an account, log-in with your username and password:
---
SIMILAR
BUSINESS OPPORTUNITIES
The owner of this fashion company is looking for a business partner / investor for the development and diversification of the business. The company…
Commercial company, established in 2017 with 100% Romanian capital, exclusive i…
The company was set up in 2015, being a retailer with online and offli…